This article applies to users on the new 23andMe experience.
Not sure which experience you have? Select what you see at the top of the page when you are logged into your account:
You are on the previous 23andMe experience. We are currently working to transition customers on this experience to our new 23andMe experience. At this time, the following article does not apply to your account. Click here to view information specific to your experience.
You are on the new 23andMe experience. The following article applies to your account's experience.
I haven't purchased or registered a 23andMe a kit
If you purchase or register a kit today, you will receive the new 23andMe experience. The following article applies to you.
I have registered a 23andMe kit but am waiting for results
When you register a 23andMe kit, you create an account. To login to your account use the email address and password you set up during registration. If you forgot your password, click here. Keep in mind that you are able to track the status of your sample from within your 23andMe account.
Once you've found matches in DNA Relatives, a little detective work might let you pinpoint who your common ancestor is. Adding details to your profile such as known surnames, birthplaces of ancestors, noteworthy family stories, and other information about your heritage can help you and your matches learn how you are related.
Viewing profile info
To view more details about a match, click on the match's entry in your list

The information available in this view depends on your sharing status. If you are not sharing with a match, you will be able to compare haplogroups and any ancestor locations and surnames a match has included in his or her profile.
You will also have the option to send a request to share or message your match using the message pane on the right.

If you are sharing or are both participating in Open Sharing, you will be able to compare additional ancestry details, including viewing the location of your shared segments and comparing Ancestry Composition results.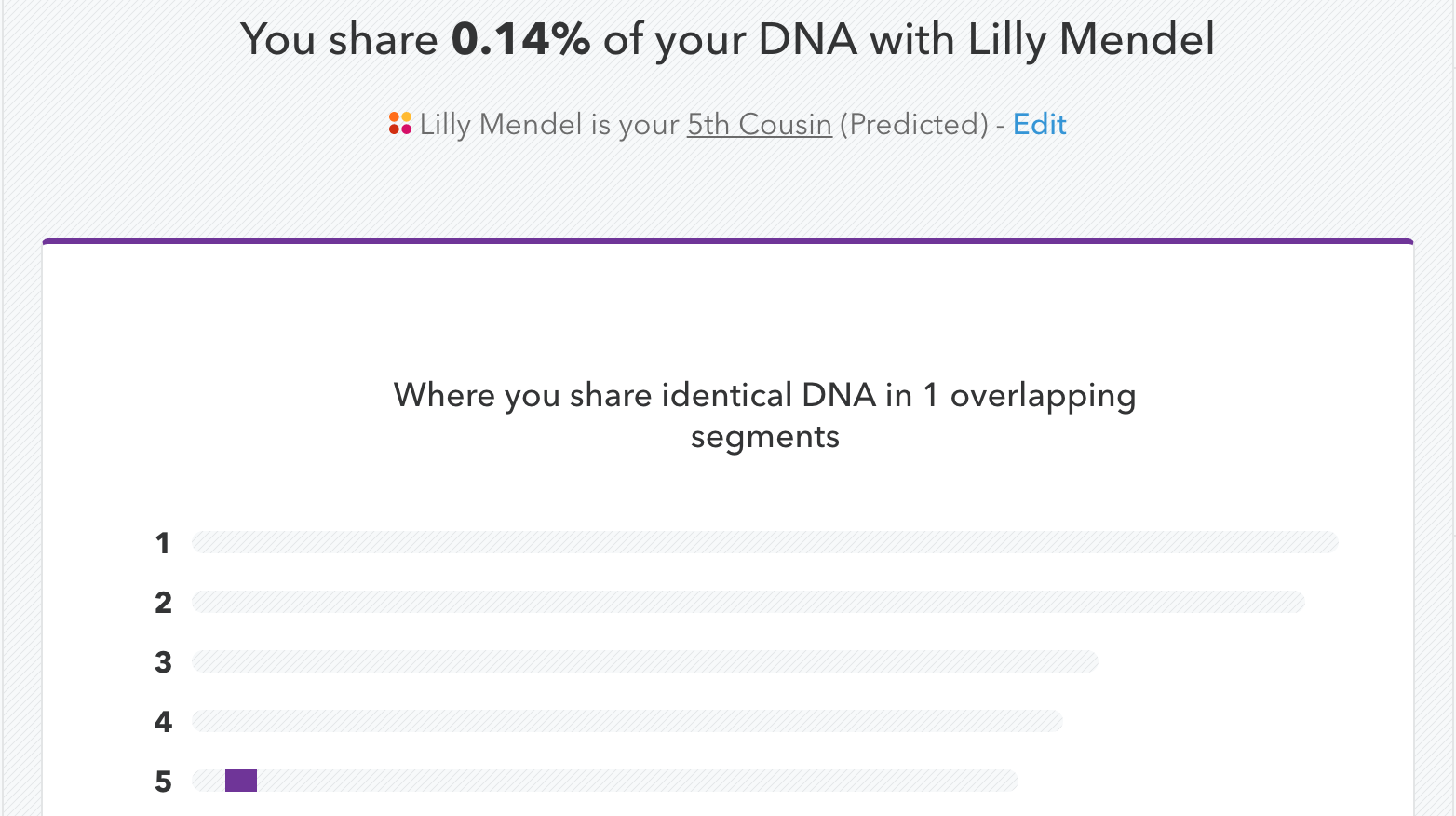 As with the sharing of any information, we urge customers to be thoughtful about information they share; please see our Privacy Statement for more information.